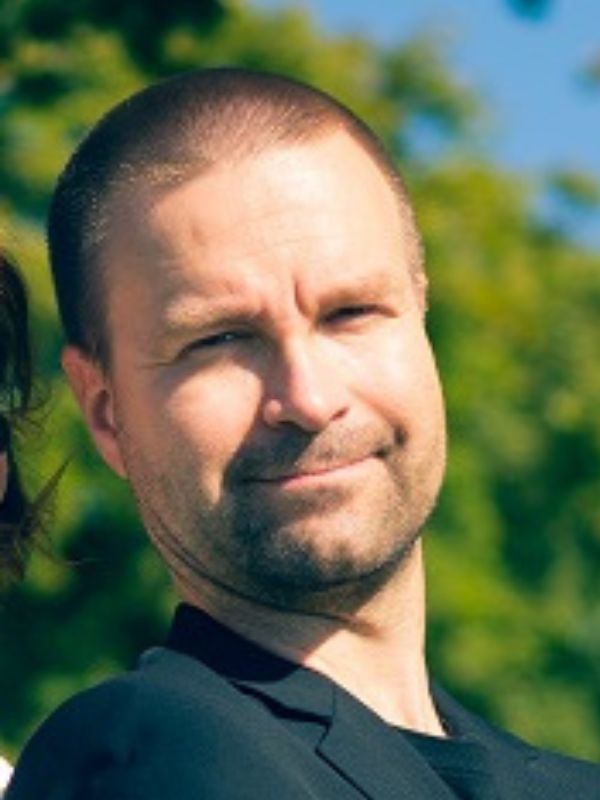 Henri Aalto is a Finnish electric guitar artist.

Henri took up the guitar at age 9 studying at the local music schools starting in 1983. At age thirteen he discovered Jimi Hendrix, Led zeppelin and Deep Purple. At age 16 he found Joe Satriani , Yngwie Malmsteen and Steve Vai, Which - along with Hendrix - has been his most important influences.
At age 19 Henri started studying Jazz guitar, theory, ear training, Jazz ansemble and jazz harmony at Korsholm's Music Institute. He started picking up influences from famous musicians like: Al DiMeola, Pat Metheny, Rush, Dream Theater, Joe Pass, Chick Corea, Frank Gambale and later on Mattias Ekhlund.
His jazz studies went on for 6yrs with a diploma back in 1999. Besides his musical studies Henri started to teach guitar playing at local music schools at the age of 21.
Henri's younger years were also spent playing in several bands, covering everything from party rock cover band, blues band, jazz band, to dance band. He has even done church gigs. Countries Henri has performed in with either as a guitar player in bands, duo or with his own band are: Finland, Sweden, Germany, Estonia, Latvia and United States (Namm show).
His first own original band line up was put together around 1998. Ten years later he released his first real own album titled Henri Aalto: Colours of life (2008). All the tracks were composed by Henri. Already in 2005 he had recorded a demo album that is consedered his first official release.

Check your inbox to confirm your subscription